Nourish Your Soul
Embark on a journey of self discovery as you uncover the secret inner wisdom of horses.
Sink into Your Truth. Physically. Mentally. Emotionally. Spiritually.
5 Weekend Workshops Available – June 3/4, June 10/11, June 17/18, June 24/25, July 8/9
Connect More Deeply to Yourself
Our on-the-go lifestyles leave little room for self-care, connecting back to our dreams and desires, or pressing pause on the mental racetrack. But unlike us, horses rely on their feelings, body language and intuition to survive, and are naturally attuned to energetic states of being.
When in their presence, discover how horses provide immediate, transparent and non-judgmental feedback on how we relate to our selves and our challenges. In turn, you can then see your state of being in fresh new ways, so you can connect to yourself more deeply: physically, mentally, emotionally and spiritually.
Embrace the Serenity
Perched on top of the Oak Ridges Moraine and next door to Happy Valley, designated as one of Canada's top 10 forests to visit by the Nature Conservancy of Canada, you will enjoy expansive views and be surrounded by natural beauty.
Your Coach
Jennifer Schramm is a Registered Counsellor, Life Coach and certified Facilitated Equine Experiential Learning Practioner. Learn more about Jennifer at jenniferschramm.com. Watch Jenn's video.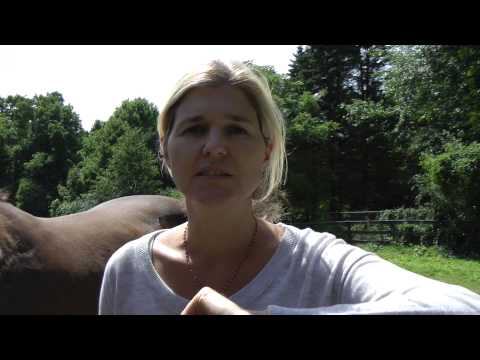 In this Workshop You Will:
Tap into your intuition and deep rooted wisdom, so you can aspire to reach new levels of confidence and success in your life.
Unravel life patterns that are dis-empowering and getting in the way of your happiness and momentum.
Tune into your body and its verbal messages, so you can communicate your truest desires and intentions through subtle energetic cues.
Connect with your essence. Peel back the protective layers, and make peace with your inner truth.
THERE IS NO RIDING IN THIS WORKSHOP. You will be working with the horses on the ground.
How to Reserve your Spot:
via email: nourishyoursoul@kingbridgecentre.com
via phone: 905-833-6527
Emails and voicemails will be responded to M-F between 8:30am and 5pm.
There are 6 spots per session available.
Workshop weekends are – June 3/4, June 10/11, June 17/18, June 24/25, July 8/9
$595 per person including 1 night accommodation and complimentary breakfast. Double occupancy rates and two night stay rates are available.
Download the brochure here.